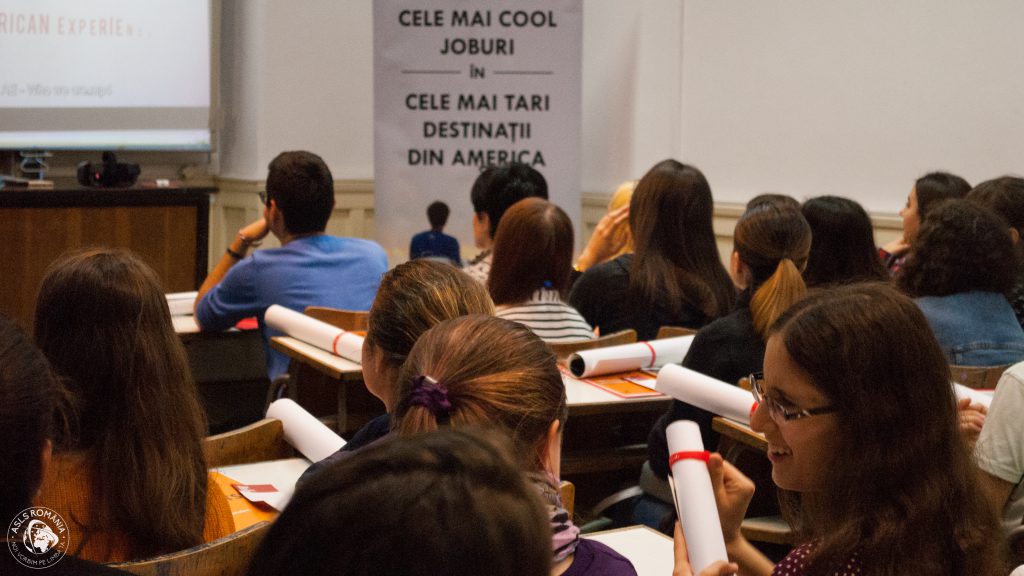 According to the Romanian higher education nomenclature, as established by the Ministry of Education, your diploma will say that you are a graduate of "cultural studies." However, you can become a teacher of English and an authorized translator of both English and the other language you choose to study. Your major and minor will be listed on your transcript, issued by the University of Bucharest, together with your diploma. The transcript lists all the subjects you studied, as well as your grades in all the disciplines you studied.
---
What jobs can we get after we graduate from the American Studies Program?
---
It can depend on what your BA or MA dissertation focus is, but you can work in the written and visual media, as writers and journalists. You can become teachers, editors, translators, curators, or political analysts. One of the main advantages of our program is that we offer plenty of expertise for you to develop professionally in any of the subjects you study during your undergraduate education.
Moreover, our American Studies MA further develops your competitive skills, which translates into possible career paths including jobs in the arts, film, cultural management, sociology, anthropology, HR, advertising, and a lot more!
---
---
---
Besides offering solid theoretical instruments for critical debate, our program is well anchored in today's world. We realize our students will not be students for ever. Some of them will study further and pursue academic careers, others will opt for more practical jobs, related to cultural management, the media, publishing, teaching or other fields. We want them to be prepared for all possibilities.
Hence, we offer them a wide variety of internships in institutions such as: the Romanian-U.S. Fulbright Commission, the Central University Library, the Romanian Cultural Institute, Pro-Democracy Association, Center for Independent Journalism, Press Monitoring Agency, Institute for the Investigation of Communist Crimes in Romania, Discovery Channel, Ariel Foreign Language Center, Britannica Foreign Language Center, and even our own American Studies Center at the University of Bucharest!