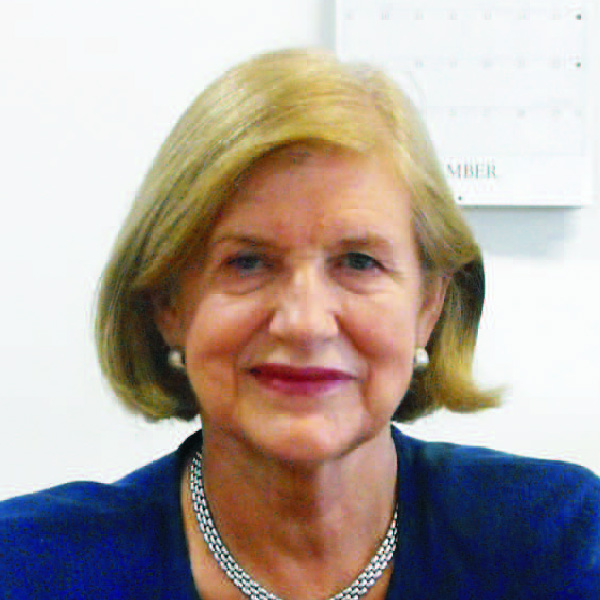 Professor Emeritus
Dr. Rodica Mihăilă,
Founder
---
I am very pleased to welcome you to this new website of the American Studies Program at the University of Bucharest and to share with you some thoughts about what we have accomplished so far and about the kind of legacy the program aims to create. It was with our strong commitment, painstaking effort and immense enthusiasm and with the unswerving support of the US Embassy and the Fulbright Commission that we succeeded to institutionalize this challenging disciplinary area at both the undergraduate and graduate level as part of the nationwide process of democracy-building and reform.
The American Studies curriculum that we designed played a significant role in the curricular reform after 1989 not only owing to the comparative, cross- and trans-cultural, inter- and multi- disciplinary nature of American Studies, but also because they introduced, in addition to language and literary studies, new areas of knowledge which had been under-explored or not explored at all in philological departments, such as ethnic, media and film studies, Native- American and African-American culture, popular and corporate culture. A major goal of the curriculum was to train students for a democratic society, a new world order and a changing labor market, reshaped by the diversification and reconfiguration of knowledge as well as by the impact of the market economy and the process of globalization, – in other words, to prepare students to compete internationally and to be creative and innovative so as to make best use of their U.S. knowledge and be capable to excel in a diversity of careers involving relations with the United States.
---
With the constant support of the Fulbright Commission we were able to find specialists to teach the new courses by attracting U.S. Fulbright grantees affiliated with the University of Bucharest, but not only, and by training our own specialists in American Studies through doctoral programs, encouraging them to gain research and teaching expertise in the United States, first and foremost with the help of the Fulbright grants awarded to Romanian citizens. As director of the Center for American Studies and director of PhD dissertations, I have gathered around me a team of resourceful and ambitious young scholars willing to specialize in American Studies and transatlantic relations, many of whom have gone on to hold teaching positions in Romanian, U.S., Canadian, Taiwanese and Swedish universities, or have become specialists in other fields to which they contribute with their expertise in American Studies and Romanian-U.S. relations.
They have always been one of the greatest satisfactions which I got from my long unwavering commitment to American Studies.
Innovative, quality American Studies programs to incorporate a global perspective and to create and sustain mobility, flexibility and openness to reform and change, a dedicated team of faculty members, a stimulating and inspiring interaction between students and faculty, a friendly learning environment, the prospect of a wide range of career opportunities and a sense of belonging to the larger community of Romanian Americanists – this, and so much more, is the legacy that our American Studies programs aim to consolidate and transmit to the future.
Senator J.William Fulbright regarded education as the most powerful instrument for building bridges between nations and for "humanizing international relations." The American Studies students, faculty and alumni at the University of Bucharest, all of us, should be proud of being among the first to fulfill this role after the fall of communism and we should be thankful to the Romanian-U.S. Fulbright Commission and the U.S. Embassy for being such inspiring and supportive partners.
Professor Emeritus Dr. Rodica Mihaila